Whittington Education Centre (WEC)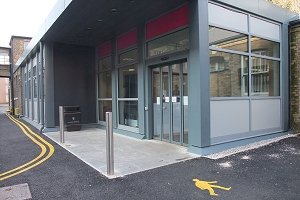 Main Address
Whittington Education Centre (WEC)
The Whittington Hospital
Magdala Avenue
London
N19 5NF
020 7288 5185
To book a room in the Whittington Education Centre has never been easier or greener. They are no longer using our paper booking forms but are instead taking bookings over the phone or via email. Once you receive a confirmation email from us, you know that your request has been accepted.
Further Information

WEC Operating Times

Full Day 08:30 - 5:00

Half Day (morning ) 08:30 - 12:30
Half Day (afternoon) 13:00 - 5:00

Evenings: 17:00 - 21:00

Weekend: 08:30 - 17:00

Please contact 0207 288 5185 should you wish to book rooms at the Centre during out of hours/weekend bookings.
Related Documents