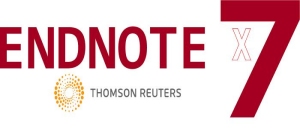 Endnote is bibliographic management software designed to simplify the process of citing references. Your Endnote library is designed to contain all the details of the books, articles, web pages or any other sources used in your research and to make it easy to use in your bibliography.
You can use it to
Store your and organise your references
Download references from databases like PubMed and HDAS
Automatically manage and insert references in Microsoft Word
Sync references with Endnote Web the online version of Endnote
Endnote is available for staff working for Whittington Health Trust. Contact
richardpeacock@nhs.net
to request installation. You will need to provide the asset number of the laptop or PC where you want the programme installed.