City and Hackney Family Nurse Partnership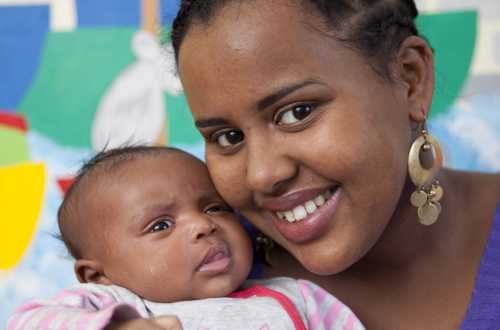 Main Address
Linden Children's Centre
86-92 Rectory Road
Stoke Newington
London
N16 7SH
020 7241 7857
The family nurse partnership is a preventative programme for first time young parents living in Camden, Islington, Haringey and Hackney & City. The programmes primary focus is improving the health and wellbeing of the child and mother in pregnancy, supporting parents understanding of their child's development and encouraging parents to fulfil their aspirations for their baby and themselves.

What is a family nurse?

Family nurses have been selected for their healthcare backgrounds as midwives, health visitors or paediatric nurses and have been specially trained to deliver this programme. Your family nurse's aim is to recognise your strengths and to build on these, enabling you to be the best parents you can be. The family nurse will work with you to help you achieve your goals and to improve the health and wellbeing of you and your new family.

How can the service benefit you and your child?

Your family nurse has special material that can be shared with you and can discuss needs specific to you. If there is a specific issue that your family nurse can't help you with, they will be able to signpost you to the relevant professionals who can meet your needs. You will still have your midwife, doctor and any other professionals who may be involved in your care. Your family nurse will be able to spend more time with you per visit than your other healthcare professionals (about one to one and a half hours per visit).
If you have any further questions please feel free to contact us.
Client Groups
The service is available for all first time mothers aged 19 years and under.
First time mothers aged 20-25 years – please see eligibility criteria and speak to your named professional about referral.
Appointments
Appointments are booked with clients directly by the allocated family nurse.

Further Information
Individual team contacts:

Family Nurse's
FNP Quality Support Officer
Monday to Friday 9am – 5pm (some out of hours as required by client)

Referrals can be made by GPs, midwives, Connexions or any other support service for young people, as well as self-referrals. Referrals can only be accepted up until the 28th week of gestation. All referrals need to be enrolled on the programme by 28 weeks gestation. This is due to the programme fidelity and is a requirement of our licence to deliver the programme from the Department of Health.

Referral forms can be downloaded below.
Family Nurse Partnership service for first time mums aged 19 and under