Mainstream Schools (Islington)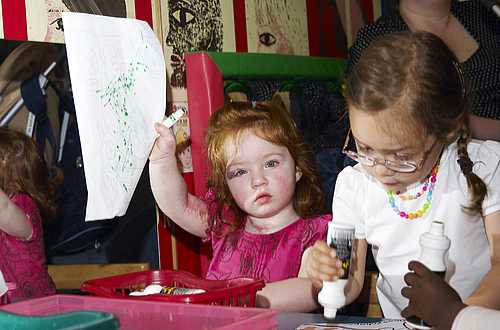 Main Address
Northern Health Centre, 580 Holloway Road, London N7 6LB
4th Floor, Islington Council Offices, Upper Street, London N1 1XR
020 3316 1892 (occupational therapy/physiotherapy) or 020 7527 5764 (speech and language therapy)
The team provides assessment, treatment and management of children and young people aged 5 – 18.

The Team works in mainstream schools, specialist resource bases, Pupil Referral Units, Youth offending Service, clinics and, if appropriate, the child's home.
The multi-disciplinary team consists of:
Occupational Therapists
Physiotherapists
Speech & Language Therapists
Therapy Assistants
The Team aims to support parents, teachers, and support staff to develop ways to help children achieve their full potential in everyday situations at home and at school.
The range of support includes:
Assessment and reports summarising strengths and needs
Advice and information for families
Referral to other services, where appropriate
Training and advice to school staff
Direct work with children (individually or in a group)
Assessment and provision of specialist equipment e.g. special seating and standing frames.
We also support young people to transition to adult services when the time comes.
Client Groups
We work with children and young people aged 5 – 18 years.

Referral
We accept referrals from all professionals by email.
Lead manager
Liz Relf
Team Lead Mainstream Therapies
020 75275731