Walking For Health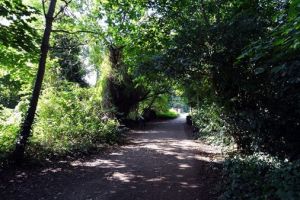 As part of the Walking for Health Scheme we deliver the Highgate Park walk.

The walk is open to everyone of all abilities and takes you along the lovely Parklands walk ending at Finsbury Park.
Join us every Wednesday in all weathers at Highgate tube station (ticket office) for a prompt start at 1.30pm (meeting from 1:15pm). Friends, family and carers are welcome. Make sure you have comfortable walking shoes and water.
For further information, contact Tracey (Macmillan Hub) and Katrina Heal on 07770929925.
Walking For Health Patient Story
Page last updated: 24 Oct 2019