HOPE Coffee Morning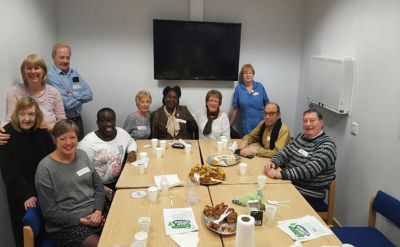 The HOPE coffee morning was set up after the first HOPE group finished. The people that attended the group thought that it would be nice to keep in touch with each other when the 6 weeks finished.

Each time another group finishes they are welcome to join in the coffee morning, so more people get to mix and chat. It is an open forum but it gives an opportunity for everyone to reflect on what they have learnt through HOPE and help sustain behaviours that have been beneficial to them.

It runs on the last Friday of each month between 10am and Midday and anyone who has attended a HOPE course is welcome to attend.

It a group where people can have a coffee, a piece of cake and catch up.

Invariably there is usually plenty of people and even more cake!