Your Pregnancy - The Essential Parent App

On Thursday 5 May 2022 (International Day of the Midwife) Whittington Health NHS Trust launched a new app, the Essential Parenting App, designed with our expectant mothers to support them at every stage of their pregnancy.
When you sign up to the app, you will automatically be sent bundles of relevant advice on pregnancy and babies to complement each appointment you have with your Midwife or Health Visitor.
You can sign up at any point before or after your pregnancy, and the library of information also includes toddlers, children, teens, and adults because at Whittington Health NHS Trust, we want to be there for you at every stage of your pregnancy journey, and beyond.
The app is made by the Essential Parent team – formerly from the BBC Science Unit – so the videos are beautiful to look at, and the articles are easy to read.
All the information is evidence-based and led by medical experts.
All breastfeeding and infant nutrition content has been produced with support from UNICEF UK Baby Friendly Initiative.
The infant first aid course is presented by the St John Ambulance.
Information on menopause, periods and women's health issues, following advice from the Wellbeing of Women charity.
Advice on pregnancy during the Covid pandemic, sourced from the Royal College of Obstetricians and Gynaecologists.
Content on baby fevers was originally developed in association with paediatric members of the Royal College of Paediatrics and Child Health.
British Society of Paediatric Dentistry provides information child dental care.
Individual consultants such as world-renowned Whittington Health specialist consultant and gynaecologist Miss Claire Mellon, have also partnered with the Essential Parent team to oversee the production of many of their articles.

Follow the links below to download the app on your device.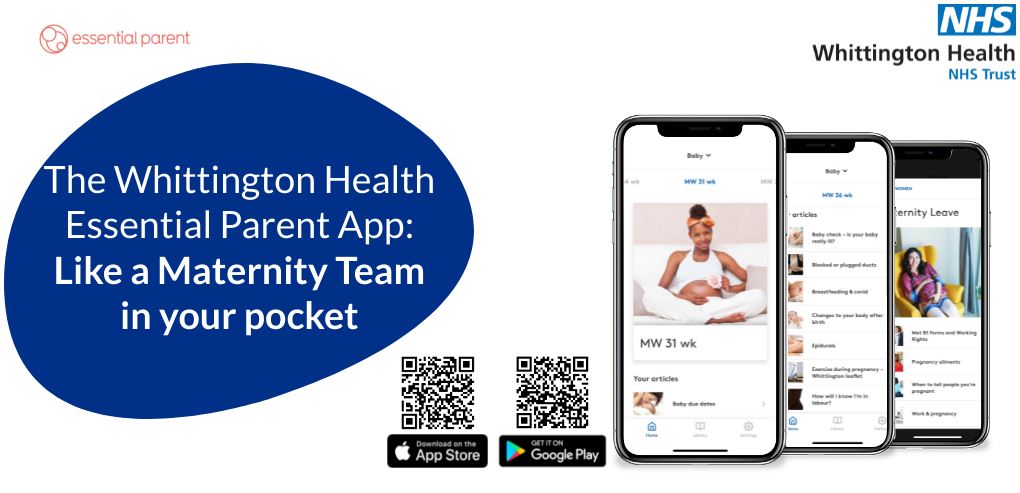 Page last updated: 06 May 2022