Virgin Sport Westminster 10k Run 2018
On Sunday 15 July 2018, a team of 70 runners will take to the streets of London for the Westminster 10k Run. 70 runners, celebrating the 2018, 70th anniversary of the NHS, are running in support of a range of departments, services and wards including maternity, NICU, cancer services, care of the elderly and the children's ward play terrace refurbishment campaign. We are very grateful to them for all their training and fundraising. There is still time to support them by clicking on the links below.

This great fun run route takes in some of the capital's most famous and iconic sights and finishes outside Downing Street! If you are inspired by our team and would like to join us, please contact
fundraising.whitthealth@nhs.net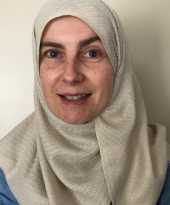 Aisha Carpenter, Speech Therapist, is running to raise funds for young children with communication difficulties and their families in the Early Years clinic service and Social Communication Team. Aisha said: 'This is my first 10k run and I am looking forward to the challenge! I have been inspired by the opportunity to improve our resources and enhance the service that we are able to provide for children at such a key stage of their development. Please click here to support Aisha.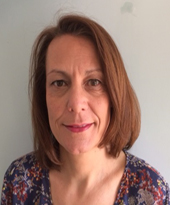 Alison Kett, Head of Nursing at Whittington Health, is running in aid of the Elderly Medical Ward. Alison said: 'My colleagues on the Elderly Medical Ward are dedicated and professional staff and deliver great care to our older patients. My husband and I are doing the run together to support them and to help enhance the environment on the ward to make it even more dementia friendly so please give generously.'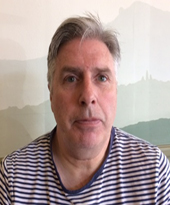 David Chapman and his wife, Alison Kett, are running in aid of the Elderly Medical Ward. David said: 'I am constantly inspired by the great care and treatment Alison and her colleagues deliver to patients across Whittington Health. I share Alison's passion in improving the environment for the elderly patients so jumped at the chance to do the 10K run with her again having taken part in 2017.'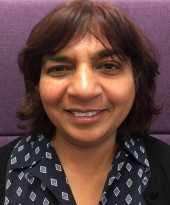 Mala Karunaratne, a Maternity Support Officer in our Maternity Department, is running in aid of Maternity Services at Whittington Health. Mala said: 'All sorts of colleagues from across the department are coming together to take part in the fun run and raise funds to help enhance the department. I am delighted to join them and do my bit to help improve facilities for all our patients.'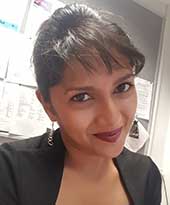 Natasha Khan-Jenner, Complaints and Patient Experience Facilitator, is running in aid of our general fund. Natasha said: 'the hospital, clinics and community services have played an important role in the lives of not only my family but also many friends. I have been lucky enough to witness care from different aspects; as a family member, friend, or patient and as a member of staff. I am delighted to join the Trust's '70 at 70' team for my first 10k challenge in honour of the NHS celebrating its 70th birthday. Please click here to support Natasha.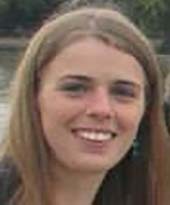 Rachel Yates
is running in aid of Islington Social Communication Team. Rachel said: 'I am proud to work for the NHS and wanted to run this race in celebration of its 70 years. Despite many challenges the NHS is still here, perhaps against the odds, providing an amazing free service to all of us. I wanted to raise some additional funds for the Social Communication Team who do an amazing job supporting families of children with social communication difficulties and Autism. Keep up the good work everyone!'
Please click here to support Rachel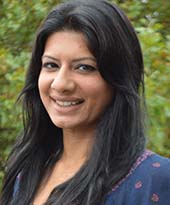 Sumaiya Wadiwala is running in aid of the Community Paediatric Dietitians. 'I work with a great team of therapists who are committed to providing excellent patient care; I would like to raise funding for resources to aid efficacy to the benefit of our patients as well as having some fun in the process!' Please click here to support Sumaiya.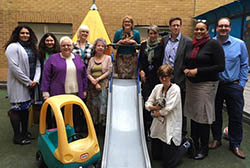 Workforce Team, a group of 12 Workforce Directorate colleagues of all running abilities, are taking part in the 10K in aid of the Children's Ward Play Terrace refurbishment. Please click here to support the Workforce Team.
The following are also running in aid of various departments, services and wards across Whittington Health NHS Trust; Athena Trapalis, Chinea Eziefula, Christina Dougall, David Mclean, Joanne Mulcare, Joe Alvarez, Joyette Wencesiao, Juliet Eriyamu, Lucy Thwaite, Nick Dyer, Paul Attwal, Thomas Breakspeare, Tony Rice with his sons and Wayne Blowers.

Thank you to all our participants and their sponsors.