You Said We Did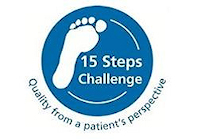 15 STEPS

NORTHERN HEALTH CENTRE WALKAROUND CONDUCTED BY YOUNG SERVICE USERS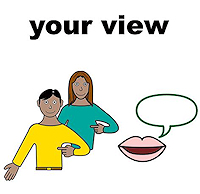 At the Northern Health Centre we recruited you to Ďwalkaroundí and give us your feedback.

We asked you to give us your impression of the service and tell us about it.
You filled out a questionnaire and recorded how it looks, sounds and smells.
These are the questions we asked you:
Is the service welcoming?
Is it a safe place?
Do you feel cared for and involved?
Is it organised and calm?

You told us:
The service was welcoming. It was easy to find and staff were happy to see you.

You told us the service was safe. Staff clean their hands and you can talk privately about your health.
You told us you felt cared for. Staff spoke to you and were available to help you.
You told us the rooms in the building were organised and calm and that there were activities for you in waiting rooms.
Things we need to improve:
We didnít have any pictures or posters you liked. The displays were not interesting.

You didnít always know the name of staff.
We didnít always have the right information about our service.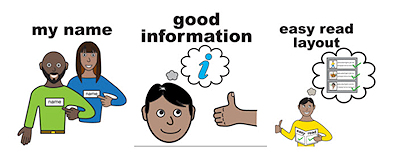 What we will do to improve:
Thank you for your feedback!
These are some of the things we have changed:

We have created leaflets and posters targeted at young people which explain our service and what to expect when you come for an appointment.
We will be getting new yellow name badges with black writing which makes them clear and easy to read.
We are reviewing all of the information posted in the building to ensure it appeals to younger people.