Rotation posts and internal transfer scheme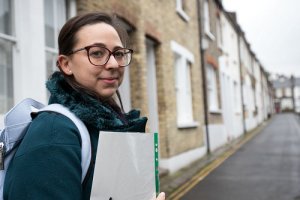 Rotation posts in our Integrated Care Organisation give you invaluable experience in a variety of community and/or hospital clinical areas and specialities. A rotation passport guides you and documents your journey, experience and achievements.

Here are just two examples of opportunities available:
adult nurses can choose from rotations that cross hospital and District Nursing teams or different hospital areas
children's nurses can rotate over three of these areas over a 24-month period: general children's ward, emergency department, complex care, community nursing team, neonatal intensive care unit, the children's ambulatory care unit, health visiting or school nursing.
During your rotational programme you will be enrolled on our Preceptorship programme, which received the Capital Nurse Quality Mark Award and be offered:
support from our practice development nurses within each clinical practice area
study days
support from your line manager to help you before and during each rotation placement
regular meetings with a senior team member in each area to discuss your development objectives and receive feedback.
Prior to completing your rotation you can discuss job opportunities available; on completion you will be offered a substantive post. Contact
nurserecruitment.whitthealth@nhs.net
0207 288 3160 for more information.
Internal Transfer Scheme
The Trust also operates an internal transfer scheme for nurses seeking a sideways opportunity. Nursing staff can tailor their career path to develop clinical skills and knowledge while enhancing professional goals. This opportunity is available once you have worked in the Trust for 9 months.