Help Transform the Chemotherapy Unit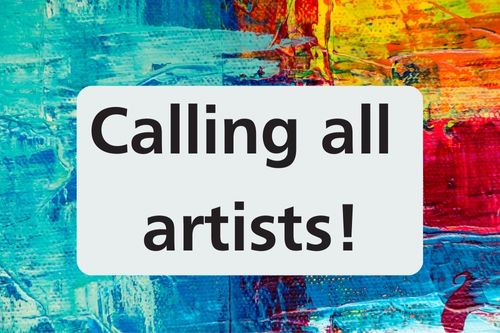 31 Jul 2023
Our unit is searching for a captivating mural
Full story
Are you a talented artist with a passion for making a difference?

We have an exciting opportunity for an artist to contribute to the healing environment at Whittington Hospital's chemotherapy unit.
Our hospital is renowned for providing exceptional care to patients undergoing chemotherapy, and our dedicated chemotherapy team believe that an uplifting and inspiring environment can play a crucial role in a patient's journey.
That's why we are reaching out to the creative community to help bring a beautiful mural to life on the walls of our chemotherapy unit.
We envision a mural that depicts a journey – a visual representation of the strength, resilience, and hope that our patients embody throughout their treatment. This mural will serve as a reminder of the incredible journey each patient embarks upon.
We encourage you to unleash your creativity and submit your mural design concept to us. Whether you specialise in realistic portraits, abstract art, or vibrant landscapes, we welcome all ideas that align with the theme of a journey.
While we are unable to offer monetary compensation at this time, your name will be prominently displayed on a special plaque next to the mural, ensuring that your remarkable artistry will be celebrated and admired by all who visit.
Here are a few key details to consider:
Theme: Journey – Symbolising strength, resilience, and hope.
Location: Chemotherapy Unit at Whittington Hospital.
Medium: Mural (paint, digital, or other suitable materials).
Dimensions: Approximate dimensions will be provided to shortlisted artists.
To be considered for this project, please submit the following:
A brief artist statement highlighting your inspiration and how your design aligns with the theme of a journey.
A sketch or visual representation of your mural concept (digital or scanned copies are acceptable).
Your portfolio or examples of your previous work (website, online portfolio, or social media handles).
Please email your submission to Gemma on g.ingram@nhs.net
by Thursday 31 August.
Selected artists will receive:
Support from our team in coordinating logistics and overseeing the mural's implementation.
Recognition and exposure through local community and hospital communication channels, including an event to reveal the mural.
Your name on a plaque next to the mural.
Your contribution will leave a lasting impact on our community, and we are grateful for your generosity in making this project a reality.

If you have any queries or require further information, please don't hesitate to reach out to email me g.ingram@nhs.net.