New Chief Finance Officer joins Whittington Health NHS Trust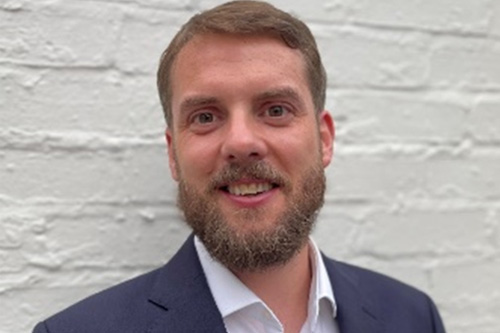 15 Nov 2023
Terry Whittle joins us today following his appointment in August.
Full story
Terry Whittle has joined Whittington Health NHS Trust as its new Chief Finance Officer.

Terry joins the Trust from Milton Keynes University Hospital NHS Foundation Trust where he has worked as Director of Finance since 2021. Prior to joining Milton Keynes, he was Director of Financial Performance for the Royal Free London NHS Foundation Trust. He began his NHS career with the NHS graduate programme and has subsequently held senior finance roles for NHS Improvement and the Department of Health and Social Care.
Speaking at the time of his appointment, Terry Whittle said: "I am very much looking forward to joining the Trust. Though it is an incredibly challenging time to work in healthcare, as someone who cares deeply about the NHS, I believe Whittington Health is ideally placed to respond to the needs of our population. I am excited to join the Whit-Health team and play my part."
Whittington Health NHS Trust's CEO, Helen Brown, welcomed him to the Trust, saying: "I am thrilled that Terry will be joining the Whittington Health Executive team. Terry's extensive experience, sound judgement and thorough understanding of NHS finance will help to ensure that we can continue to deliver great care for local people, find new ways to improve our services and make the best use of NHS resources to ensure we can live up to our vision to help local people live longer, healthier lives."
Whittington Health provides a large range of services from our acute hospital in Archway, Islington, including accident and emergency (A&E), maternity, diagnostic, therapy and elderly care. We also runs services from 30 community locations in Islington and Haringey and beyond.
We are rated good overall and outstanding for being caring by the Care Quality Commission – the independent regulator of health an social care services in England.