Hospital Occupational Therapy and Physiotherapy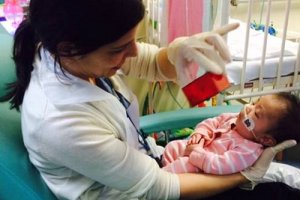 The hospital Occupational Therapist (OT) and Physiotherapist (PT) provide services to high risk infants and children and young people with complex needs. They are based across the Neonatal Intensive Care Unit (NICU), the Special Care Baby Unit (SCBU), the Paediatric ward (Ifor Ward) and in outpatient clinics.
The OT and PT provide assessment and interventions to support rehabilitation. They have strong links with community services ensuring a smooth and seamless transition from the hospital to the home.