Wards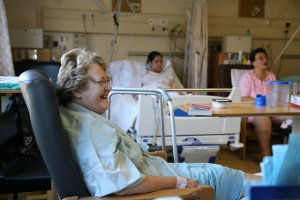 Main Address
Whittington Hospital
Magdala Avenue
London
N19 5NF
COVID-19 updates: Please visit this page to check our latest visitors policy.

Below is a list of our wards.

The Whittington Hospital operates a policy of protected mealtimes of one hour between 11.45am - 2pm.
We ask visitors to refrain from arriving at these times to allow our staff to ensure all patients are able to have lunch.
Please contact the individual ward for specific visiting times.
Please note that all wards also operate a policy of allowing only two visitors per patient at any one time. Ward direct dial telephone numbers and visiting details are listed for each ward. Please dial carefully to ensure you reach the correct ward.
Please see ward visting hours