Freedom of Information (FOI)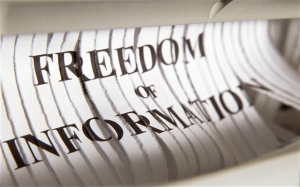 The Freedom of Information Act was passed by Parliament in 2000. It gives all people the right of access to all types of information held by public authorities. The act applies to all public bodies such as schools, government agencies and, of course, the NHS.

The Whittington is fully compliant with the act. Here you can find out what information we keep and how you can get it. The Whittington has its own Publication Scheme, this outlines the information we make public.
Go to the Classes of Information section to get on-line access to much of the available Information.
Page last updated: 08 Apr 2020