Working With Us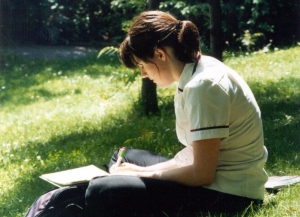 Main Address
Department of Human resources
Jenner Building
Whittington Hospital
Magdala Avenue
London N19 5NF
020 7288 5131
Hours
Monday to Friday
9am – 5pm
**********************************************************
IMPORTANT INFORMATION FOR LAL MLA APPLICANTS
There have been recent incidents of fraud where MLA applicants are being targeted by a third party claiming to be from Whittington Health and offer jobs.
The individuals are asking for large amounts of money upfront – this is not something Whittington Health would do so DO NOT SEND ANY MONEY.

If you receive offers of employment from any of the following email addresses, name or telephone numbers DO NOT RESPOND but please report to your local police as soon as possible:
Whh-tr.employeeservices-whitthealth@nhs.net

whittingtonhospital.nhs@gmail.com

Andrew.dickson@nhs.net

Telephone: +447937061401

Telphone: +447031941476

Dr. Andrew Dickson

Dr. Andrew.D.Humphrey

Emma Jane Hallam
Please also be aware that they are sending out forged HCPC registration certificates, HCPC registration forms, accommodation booking forms and tenancy agreements.

*************************************************************
Whittington Health provides healthcare services to 500,000 people living in Islington and Haringey as well as other London boroughs including Barnet, Enfield and Camden. More than 4,000 members of staff deliver care across North London at The Whittington Hospital and from 30 community locations in Islington and Haringey. The Whittington Hospital has a reputation as one of the safest hospitals in England and won the CHKS Patient Safety Award 2013. As one organisation providing both hospital and community services, we are known as an 'integrated care organisation'. Our aim is to provide outstanding care. Care that is better coordinated, in the right place and designed around individual patient's needs. This means we can bring high quality services closer to home and speed up communication between community and hospital services, improving our patients' experience. We also have a highly regarded educational role, teaching more than 600 undergraduate medical students, nurses and therapists every year and providing a range of educational packages for postgraduate doctors and other healthcare professionals. We offer a range of attractive benefits and development opportunities for staff at all levels across our organisation.
General Enquiries
Reception is open Monday to Friday 9am – 5pm
Contact
General recruitment enquiries should be made to our human resources department.
Useful resources
For further information about careers visit
NHS Careers
.