Video Consultations for Patients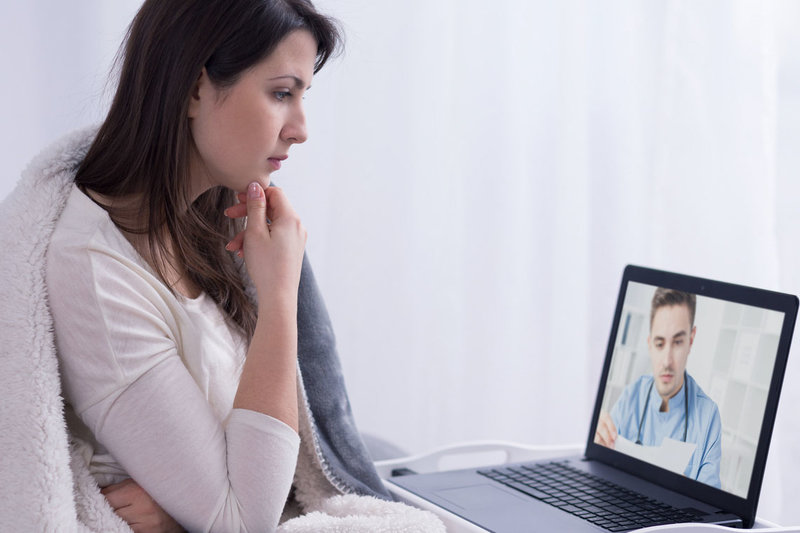 You can now choose to have some outpatient appointments in some of our services via video instead of having to visit our sites, if you wish to do so. If you are offered and would like to take up the option of a video consultation this means you can connect with your health professional by a video call like those you may already do, using systems such as Skype, FaceTime or other platforms. The system we use is called "Attend Anywhere" and it has been specially developed for use in healthcare.
At the moment this service is being trialled on a small scale, so not every appointment or every service will yet be offering the option to choose a video appointment. If you are offered an appointment via video you can still choose a face-to-face appointment instead, if that is what you would prefer.
We expect that this additional option will be valuable for many of our patients enabling them to access healthcare in a way that is more convenient, since they wont require patients to take time out of work or caring responsibilities in order to travel to our hospital or other sites - your clinician will come 'virtually' to you!
As this is a trial we apologise in advance if not everything works exactly as we hope. You will have the opportunity to feedback on your appointment after it has taken place and we will use this feedback and other data to refine the service before it is expanded to other clinical areas.
You can find out more about virtual appointments, the Attend Anywhere system and find a list of frequently asked questions via the menu on the top left of this page.
Access your video appointment
If you have been offered a video appointment you should click on the link below and follow the instructions provided in your confirmation letter or email from us.
You can only access this service if you have already have an appointment booked. We will not be able to provide you with a consultation without an appointment.
Please note that if you have an urgent medical need you should speak to your Pharmacist, GP or call NHS 111. In an emergency dial 999.
Access your video appointment by clicking here