Our Buildings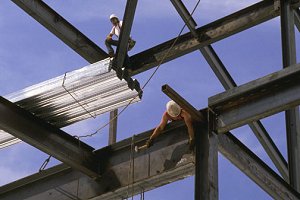 Project aims
We at Whittington Health NHS Trust are in process of planning for how healthcare will be delivered in the future.

The way that healthcare is provided is always changing and we are ambitious to make sure the experience patients have when they use our services is constantly improving.
People come to us expecting healthcare that is delivered in modern facilities, near their homes and increasingly with the opportunity to choose telemedicine and remote monitoring rather than traditional outpatient appointments. We want to stay at the forefront of these changes.
Our first priorities will be increasing the size of the emergency department to cope with heavy demand, providing a base for community children's services, a new maternity and newborn intensive care unit, and the redevelopment of accommodation for staff.
We have been undertaking a significant piece of research and planning, led by a dedicated team within the Trust, supported by specialist health planners. A series of workshops have been held with every clinical service unit to understand their current needs for treating and caring for patients, how this is predicted to change, and how new technology and innovation will impact healthcare delivery in the future.
This work with clinical staff has been collected by specialist health planners, who are using this to suggest a number of options about the facilities across Haringey and Islington which will be needed to support that vision. We have also started conversations with our Islington and Haringey Councils, the Greater London Authority and other partners who will be key to helping us develop our plans.
Our goal is to review our existing sites and buildings, both at the Whittington Hospital site and across the communities in which we work, to ensure that our physical estate is fit for the future of providing healthcare.
Project aims and timescales
Nov 2018-April 2019 – Engagement with clinical service units and clinical staff.

April-May 2019 – Engagement with public and patients through local partners.
Publication of Strategic Outline Case (SOC) based on engagement and led by our clinical needs. This will set out what changes will be required to existing buildings or layouts and what investment would be required to provide these service improvements. This is then submitted to NHS Improvement which will assess the project and will be accompanied by a refreshed Estates Strategy.

2019/2020 NHS Improvement considers the Strategic Outline Case and decides whether the proposals clearly explain the need for change and whether they are deliverable. If approved, work will begin to turn the Strategic Outline Case into a reality, including further engagement on more detailed aspects of our plans.