Reappointment of Chairman for Whittington Health NHS Trust Board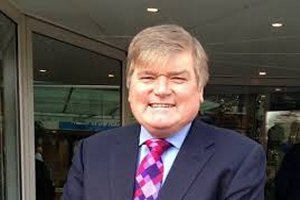 16 Dec 2015
Steve Hitchins has been reappointed as the Chairman of Whittington Health NHS Trust board.
Full story
Steve Hitchins has been reappointed as the Chairman of Whittington Health NHS Trust board.
The appointment was confirmed by the NHS Trust Development Authority (NHS TDA) which is responsible for the recruitment of all Chairmen and non-executive directors to NHS trusts in England.

Trust Chief Executive, Simon Pleydell said:

"Steve is very open about contracting type 1 diabetes more than 40 years ago and he has had first-hand experience of receiving excellent NHS care.
These experiences have led Steve to be passionate about Whittington Health, its staff and the integrated care services they manage in both the community and hospital settings.
Steve is a great ambassador and champion of our vision which is to help local people live longer healthier lives. Steve's reappointment means he will start the New Year leading a permanent board team. This marks a significant new era for Whittington Health and considerably strengthens the leadership of the Trust."

Steve said:

"I am absolutely delighted to have been reappointed as Chairman of the board of my local NHS Trust. I have had very positive experiences at Whittington Health, in particular with the quality of services offered in the hospital and community. I am proud to be leading an organisation that has such dedicated, kind and hardworking staff who work tirelessly for our patients.
I am looking forward to working closely with our new leadership team in 2016 to implement our clinical strategy."
Steve has extensive experience in the private, public and voluntary sectors and, until his appointment at Whittington Health NHS Trust, was a commissioner of the Care Quality Commission.
His career has been varied and successful. He ran a manufacturing engineering company, has been Vice Chairman of Islington Primary Care Trust and Chairman of the Haringey and Islington Provider Community Services Board, which led to the formation of Whittington Health NHS Trust in 2011. Steve was also leader of Islington Council for six years.
In preparation for London 2012, he was a Board member of the London Development Agency, assembling the land for the Olympic sites. He also held the position of vice-chairman of the Newlon Housing Trust, a charitable housing association.
Steve has been appointed for three years from 1 January 2016 to 31 December 2018. He is entitled to a remuneration of £21,105 per annum.
Non-executive appointments to NHS trusts are subject to the Code of Practice of the Commissioner for Public Appointments.