Whittington Health has won the CHKS 2017 Top Hospitals Award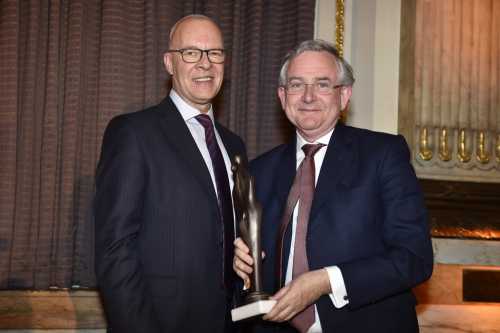 16 May 2017
Whittington Health NHS Trust has won the CHKS Top Hospitals programme quality of care award 2017
Full story
Whittington Health NHS Trust has won the CHKS Top Hospitals programme quality of care award 2017. The CHKS Top Hospitals awards celebrate excellence throughout the UK and are given to acute sector organisations for their achievements in healthcare quality and improvement.
The quality of care award is a national award given for excellence in high quality care to patients, appropriate to their diagnosis. It is based on a number of criteria including the length of time patients stay in hospital, the rate of emergency re-admissions and whether the care pathway proceeded as originally intended.
Speaking about the win, Simon Pleydell, Chief Executive of Whittington Health, said: "We are proud to have the outstanding work of our teams recognised by CHKS. This award stands as a testament to the hard work and commitment of colleagues both in our hospital and in the community to deliver the best possible patient care and I would like to thank them for their dedication."
CHKS, part of Capita Healthcare Decisions, has used over 27 years of experience in the analysis of hospital data to decide the indicators on which each of the Top Hospitals programme awards are judged. Awards are made on the basis of an analysis of publicly available datasets and every NHS acute trust in England, Wales and Northern Ireland is included.
Andy Lockwood, managing director, Capita Healthcare Decisions, said: "The staff and management team at Whittington Health should take pride in having won this award. It is made on the basis of analysis of impartial indicators and shows a real commitment to improving the quality of care."
The CHKS Top Hospitals programme awards were held in London on the 10th May and hosted by health policy analyst Roy Lilley alongside guest speaker Sir Ranulph Fiennes Bt OBE. Over 200 guests attended including leaders from across the healthcare sector including: BMA, NHS Digital, Royal College of Emergency Medicine, NHS Improvement and acute trusts.