Whittington Health AGM – Join Us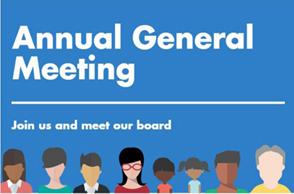 25 Jul 2017
Join us on Wednesday 6 September, between 6.00pm - 7.00pm
Full story
Our AGM takes place on Wednesday 6 September, between 6.00pm and 7.00pm in the Whittington Education Centre at our hospital.
We are proud of the work our teams do to support over 500,000 people living across north London to live longer, healthier lives. Our AGM is a fantastic opportunity to showcase our achievements, our plans for the future as well as our financial position, performance against national targets and key issues.
Steve Hitchins, Chairman of Whittington Health NHS Trust, said: "This has been a very important year for Whittington Health and would like to encourage our staff, patients and the local community to come along and find out more about our achievements – as well as our plans for the future.
"Despite a challenging year which has seen increased demand for our services and increasing financial pressures, our staff have continued to deliver high quality care to patients. There is much we are determined to achieve in the year ahead and we are looking forward to being able to sharing our plans for the future with you."