Whittington Health announces new CEO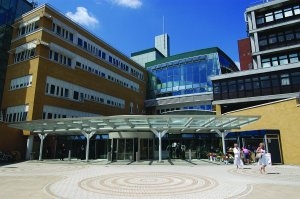 05 Sep 2017
Whittington Health welcomes Siobhan Harrington as its new Chief Executive.
Full story
Whittington Health is pleased to announce the appointment of Siobhan Harrington as its new Chief Executive. She takes up post on 16 September 2017, succeeding the current Chief Executive, Simon Pleydell who leaves on 15 September 2017.

Siobhan Harrington has had a successful career as a clinical and strategic leader in both primary and secondary care. She has been Deputy Chief Executive and Director of Strategy at Whittington Health for the past three years. Siobhan joined Whittington Health in 2006 as Director of Primary Care.
A nurse by background, Siobhan, has extensive healthcare experience at national, regional and local level. She has held positions with the Department of Health, the national primary care development team and was the lead for improving access to primary care across London. Siobhan was Director of Primary Care at Haringey Primary Care Trust prior to coming to Whittington Health.
At Whittington Health, she has successfully led the transaction for integrating community and hospital services, led the development of services outside the hospital, developed the hospital's urgent care centre model and has currently been leading on the Islington and Haringey Health and Wellbeing Partnership.
Welcoming the announcement, Whittington Health Chairman, Steve Hitchins, said: "At the end of Friday 15 September Simon Pleydell leaves Whittington Health and Siobhan Harrington becomes our Chief Executive. It was clear from the excellent participation of colleagues, partners, some patients and the community forum, as well as the final interview panel, that this decision was well supported and unanimous. I and the rest of the Board are looking forward to working with Siobhan in her new role building on the foundations we have all worked so hard on during Simon's time at the Whittington. I am really pleased at Siobhan's appointment."
Speaking about her appointment, Siobhan Harrington, said "As someone who has been brought up in North London, and lived and worked here for many years, it is a great privilege to become the Chief Executive of Whittington Health. I am looking forward to working with staff, the local community and partners to ensure we have the best community and hospital services that help local people live longer healthier lives. I aim to continue Whittington Health's journey of improvement, innovation, integrating care with local partners and progressing the Islington and Haringey Wellbeing Partnership. I want people to not only want to be cared for by Whittington Health, but also want to come and work with us, and be part of our future."