Young people in Islington say 'be smart, don't start'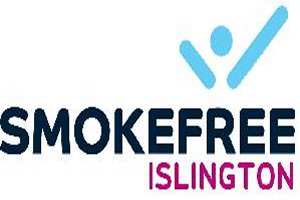 29 Dec 2015
Two winners have been chosen to design a logo and slogan for Whittington Health's stop smoking service.
Full story
Two winners have been chosen for a competition inviting young people to design a logo and slogan for Whittington Health's stop smoking service.
Talia Delahunty, 14, from St Michael's Roman Catholic School in Finchley, won the prize for best slogan for her suggestion 'Be Smart, Don't Start'. Berfin Guler, also 14, who attends Parliament Hill School, won the best picture prize.
Both the winning design and slogan will be used on new stop smoking posters and leaflets for the children's ward at The Whittington Hospital.
Trust chair, Steve Hitchins, rewarded the pair with a £25 Amazon voucher each at a prize giving event at The Whittington Hospital, held on Tuesday 8 December. In addition to the prize giving, 15-year-old Tyreece Warwick Hill gave the audience of young people, parents and healthcare professionals tips on how we can improve our stop smoking webpage for young people.
Steve Hitchins said: "Smoking is classed as a children's disease, as two thirds of adult patients start smoking as teenagers. Speaking and listening to young people is invaluable in finding the best ways to reach them with the stop smoking message. I was very impressed by the high standard of the 22 competition entries we received and the considered feedback given by the young people who attended the prize giving event."
Colette Datt, paediatric nurse consultant, said: "It's a sad fact that around 60 children start smoking in London each day, which is why it's vital that our smoking cessation service extends to children and young people. We also need to focus on parents and siblings who smoke, as passive smoking increases respiratory attendances in children and has a major social influence on teenagers."
In Islington, the stop smoking service offers advice and treatment to people who want to stop smoking from age 13 onwards. One-to-one and group sessions are run by specialist stop smoking advisors. Individuals are four times more likely to succeed in stopping smoking using the stop smoking service, compared to going it alone.
For more information visit the
SmokeFree Islington
website.