Statement on abandoning the procurement for a Strategic Estates Partnership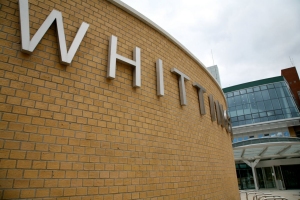 28 Jun 2018
Following improvements in its financial position, Whittington Health NHS Trust has decided to start work on its plans to improve its estate.
Full story
The improved finances, coupled with strengthened relationships with other public sector organisations, means that the Trust is now in a stronger position to develop comprehensive plans for its estate in-house. As a result, it is no longer necessary to bring in external commercial expertise by entering into a Strategic Estates Partnership.

The Trust will now move forward with plans to bring in a range of experts, including architects, planners and technical consultants, to start the process of developing a comprehensive plan for our estate and minimise any further delay to improving our estate for our local population.
All of the bidders have been informed of the Board's decision.