New Nursing Associates Join Whittington Health in National First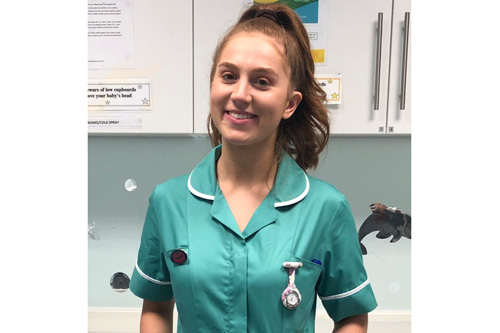 21 Mar 2019
Eighteen brand new Nursing Associates are among the first in England to successfully complete 2 years of clinical and academic training. They are now taking up posts in wards and community nursing teams across Whittington Health NHS Trust. The group are part a national pilot of 1,500 to be added to the Nursing and Midwifery Council's (NMC) register after the creation of the new role.
Full story
Whittington Health NHS Trust was one of the first to begin a pilot training programme for the new role in 2017. It bridges the gap between the unregistered healthcare assistant role and registered nurses.
Our 18 new colleagues all successfully completed the new two year training programme which saw them placed as Trainee Nursing Associates within established clinical nursing teams. These are newly-created roles in our community and at our hospital during which they provided nursing care to patients across the Trust under the supervision and mentoring of registered nurses. While training, they also spent time at our partner universities learning the theory they would need to provide high quality, safe and compassionate care as well as with nurse supervisors for clinical learning.
Having successfully been enrolled on the NMC's register they have now taken up roles across the Trust. This includes roles on our medical and surgical adult and children's wards, the emergency department and in our district nursing and school nursing teams.