Watch the Demolition of our Waterlow Building - LIVE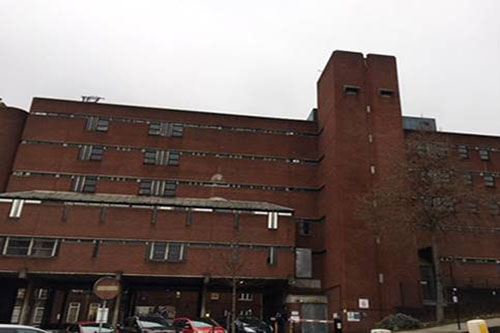 17 Oct 2019
Whittington Health is starting demolition of an empty building to make way for new, modern education facilities.
Full story
The Waterlow Building on the Whittington hospital site, which has been empty for over 15 years, will be demolished over the next two months. Work to strip out the inside of the building commenced earlier this year, before the demolition of the structure could start. You can now watch progress live thanks to a new live feed.
Once the building, which is on Highgate Hill, has been taken down, a new, modern and more efficient Whittington Education Centre will be built on the site, replacing the dated education facilities currently in use at the back of the Whittington hospital grounds.
As well as providing more up-to-date education facilities, the move will make way for a new mental health hospital, run by Camden and Islington NHS Foundation Trust, on the Whittington hospital site. This will mean that staff at both organisations will be able to work more closely together to treat patients with both physical and mental health needs, providing more person-centred care.
Whittington Health CEO Siobhan Harrington said:
"A space that has been occupied by an empty building for over 15 years is going to be put to much better use – new education facilities for our staff. This is part of a long term plan to transform the Whittington Hospital site in order to deliver the modern and fit-for-purpose facilities our patients deserve."
Adrien Cooper, Director of Environment, said:
"The Waterlow Building just wasn't suitable for caring for patients. Replacing it with modern and efficient facilities makes sense and means that our staff have fit-for-purpose facilities for training. I am pleased that we have been able to ensure that our current education facilities will remain open until the new ones are completed, so there will be no loss to staff."
The new education centre is expected to be ready in 2020. Work on the new mental health hospital will begin later that year and is expected to be complete in 2022.

Watch live: