We Can't Treat An Empty Chair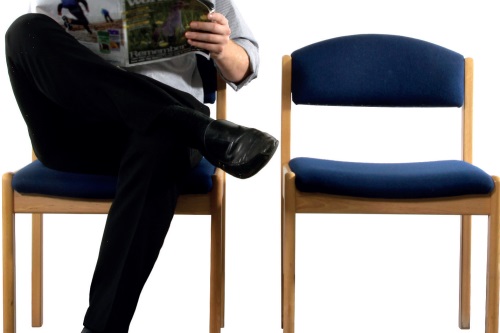 18 Dec 2019
Whittington Health NHS Trust is reminding patients who have appointments booked over the festive period to attend them – or to let us know if they cannot make it.
Full story
Missed appointments cost the NHS millions each year and there is often a spike in patients not attending appointments around the holiday season. Last year, almost 1,400 patients missed their appointment over the festive period, costing Whittington Health NHS Trust £258,000.
Carol Gillen, Chief Operating Officer at Whittington Health NHS Trust said
"This is an exceptionally busy time of the year for everyone and we understand that hospital appointments can be forgotten during the festive rush. However, each missed appointment costs the NHS approximately £185, as well as preventing us from offering it to someone else.
"We want to treat everyone as quickly as possible, but it isn't possible for us to treat someone who does not attend their appointment. That is why we would like people to come to their appointment, or to cancel with enough notice so that we can offer the appointment to another patient."
Last year, 84 patients missed their appointment on Christmas Eve alone. During last year's festive period (20 December 2018 to 6 January 2019), an approximate total of 1,400 patients did not attend a planned outpatient appointment. The year before, 1,750 people did not turn up to their appointment, costing Whittington Health NHS Trust approximately £324,000. By cancelling, Whittington Health NHS Trust could have offered those appointments to other people.
As part of its service, Whittington Health sends a text message to patients reminding them of their appointment in advance and giving them the phone number to call if they need to cancel it. This year, we want people who receive a text reminding them of an appointment to check that they can still make it and let us know as soon as possible if they cannot, so that we have the chance to offer that appointment to another patient.