Whittington Health wins legal case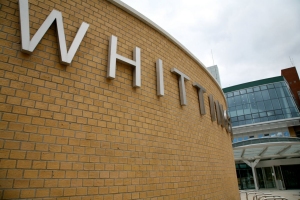 28 Feb 2020
Whittington Health has successfully defended our decision to not move forward with a Strategic Estates Partnership
Full story
Whittington Health NHS Trust has successfully defended its decision, taken in 2018, to abandon a procurement for a strategic estates partner. Ryhurst, which was until that point in the process the preferred bidder, took legal action resulting in a trial in December 2019. The Technology and Construction Court has now published the judgment in the case, which has found in favour of Whittington Health.

Siobhan Harrington, Chief Executive of Whittington Health, said:
"We are very pleased at this outcome. We were always disappointed that Ryhurst chose to take legal action and we defended our decision to abandon the procurement robustly.
"We have already pushed forward with a number of improvements to our buildings – on our hospital sites and in some of our community locations – including refurbishing our postnatal ward, opening a new obstetric theatre and demolishing the Waterlow Building to make way for modern and efficient education facilities for our staff. We have also developed a long-term Draft Estates Strategy in-house which we are talking to staff and local people about at the moment, with a final version to follow later this year."