New Blog: Why Don't we all Just Quit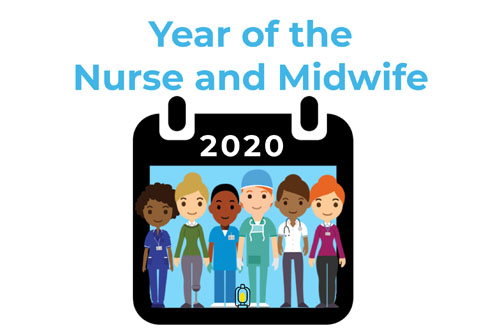 11 Mar 2020
A blog from Jessie Dzingai Respiratory Community Specialist Nurse
Full story
For No Smoking day, as part of a series of blogs to celebrate 2020: Year of the Nurse and Midwife, we hear from
Jessie about her role in helping people to lead longer, healthier lives.
I am passionate about the work I do as a specialist smoking cessation nurse here at Whittington Health. I completed my training here in 2000 after which I moved to The Royal Brompton hospital for 9 years before coming back to the Whittington where I now work as a Lead Respiratory Specialist Nurse for the Community Respiratory Team. I am passionate about what I do and always embed the trust values in my day to day work.

Quitting tobacco can be quite a challenge as you can become dependent on tobacco/nicotine very quickly. Smoking causes nicotine to be released into the body which increases the release of a neurotransmitter called dopamine which regulates our behaviour and mood resulting in a pleasurable feeling.

But going supporting people to quit smoking is one of the best interventions we can make to reducing avoidable deaths and admissions to hospital. A total of 489,300 UK of hospital admissions in 2017/2018 were attributable to smoking. Smoking cessation reduces the individuals risk of developing respiratory diseases such as COPD, Emphysema, Lung Cancer, Larynx cancer, Heart Disease, Stroke and many more other illnesses and can put hundreds of pounds back in quitter's pockets every month.

Helping smokers to quit smoking is a high value intervention that both helps to save the NHS money but more importantly helps people to live longer, healthier lives.

My day to day role as a Respiratory Specialist nurse is to support patients with smoking cessation using communication skills and techniques (developed through the Advanced Development Programme) to support these patients towards behaviour change.

This involves managing behaviour change in a non-judgemental way by allowing the person to set their own goals and establishing and tackling their barriers to quitting smoking. A lot of this is about the individual taking ownership and allowing them to reflect and sometimes just giving the individual very brief advice ensuring that the patient consents to this.

Today is no smoking day, so I also want to remind all my colleagues that just as it is important to encourage and support our patients to quit. If you smoke your health and bank account will also benefit. The good news is that specialist smoking cessation nurses like me are also available to help you.

You can self-refer to free smoking services: in Islington you can contact Breathe on 0203 633 2609 in Haringey can speak to One You on 020 8885 9095 to get support. You are four times more likely to quit with NHS support!

Here are some of the tips to help you quit;
Get support from your GP/ Practice nurse
Identify your reasons for wanting to quit
Set a quit date and stick to it
Use stop smoking cessation treatments to help with treatments with the support of a healthcare professional
Take responsibility for your own actions and behaviours
Don't worry if you relapse, don't be discouraged, just set a new quit date and have another try!