Support Whittington Health Staff during the Coronavirus Crisis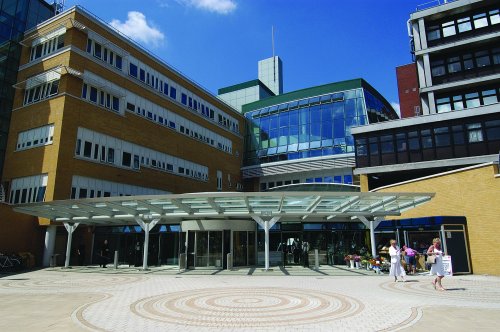 23 Mar 2020
Your donations will go towards supporting our staff and patients during the Coronavirus Crisis, ensuring we continue to provide the best possible care to our local community.
Full story
We are currently facing a crisis unprecedented in modern times. Whittington Health is confident that we have taken every necessary step to ensure we are in the best place to manage a surge in patients, but this has only been possible by the incredible work of our fantastic staff.
The Coronavirus Crisis is going to be a marathon, not a sprint, and we need YOUR support to make sure we can continue working at maximum capacity. We have created a dedicated 'Coronavirus Relief Fund' for all financial donations received during this time to support our staff to continue caring for, and protecting, our community at this very challenging moment.
We have also created an Amazon Wishlist, consisting of items requested by staff, for anyone who would rather donate a small gift. All the items have been chosen with the intention to support staff welfare.
Click here to take a look
!
Tony Rice, Chair of the Trust's Charitable Funds said:
"Our staff are currently working around the clock to ensure that all of our patients, including those with COVID-19 receive the safe, effective and compassionate care. This means having to work longer shifts than usual and additional pressure and stress.
"We want to use the money donated to our Coronavirus Crisis Fund to provide the little comforts that our staff have told us would make their lives easier during this challenging time. Ultimately, the more that we can raise the more support and comfort we can provide. We are so grateful for all of the public's support"