Baroness Julia Neuberger begins term as Chair of Whittington Health NHS Trust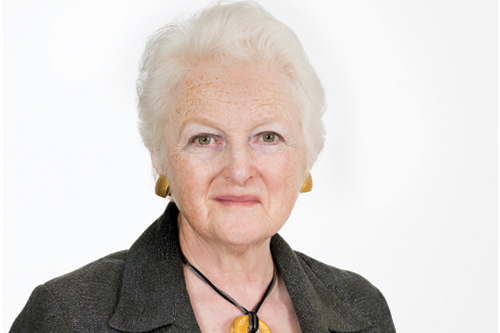 01 Apr 2020
Today, Baroness Julia Neuberger joins Whittington Health NHS Trust as our new Chair.
Full story
NHS Improvement and NHS England announced today that the new Chair of Whittington Health NHS Trust will be Baroness Julia Neuberger.

Baroness Neuberger will take up this role from 1 April 2020 and her term will last for 4 years. She will also continue in her separate role as the Chair of University College London Hospitals NHS Foundation Trust. Although the two posts are separate appointments and both Whittington Health NHS Trust and UCLH NHS Foundation Trust will remain as separate organisations with their own boards, it will mean that we can ensure that we work in a co-ordinated way for the communities we serve and that our Board reflects how we already work on the ground.

Commenting on her appointment, Baroness Julia Neuberger said:

"Whittington Health, like all NHS organisations at the moment, is working extremely hard to meet the challenges brought by the Coronavirus (COVID-19) pandemic. I look forward to working with the team, not just through this crisis but also beyond it as we look to continually improve care and services for local people.

"Having been involved in healthcare in the local area some years ago, I have had a very soft spot for Whittington Health and its talented and committed staff and I want to thank them for their hard work and dedication to providing local people with the care and treatment that they need at this demanding time."

Siobhan Harrington, Chief Executive of Whittington Health NHS Trust, said:

"I am very pleased to welcome Baroness Julia Neuberger to Whittington Health. While our focus at the moment is on caring for patients with Coronavirus and those with other urgent health needs, there are also exciting opportunities for Whittington Health in the future. How we work with local NHS and voluntary sector partners as well as our plans for the future of our hospital and community estate.

"I also want to thank Anu Singh Holt for stepping up into the post of Interim Chair over the last five months."

Anu Singh, who stepped up to the role of Interim Chair in Autumn 2019, will now return to her role as Non-Executive Director and Deputy Chair.