New Programme to Reduce Racial Inequalities in our Workforce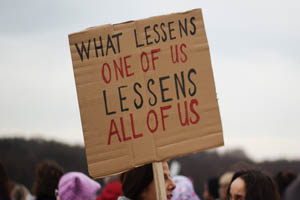 13 Jul 2020
Whittington Health has become first Trust in London to begin the NHS Workforce Race Equality Standard Cultural Change Site.
Full story
Whittington Health NHS Trust is proud to have become t
he first trust in London to sign up to undertake the NHS Workforce Race Equality Standards (WRES) Cultural Change Programme.
The programme has been designed to help make the cultural changes necessary to improve the environment that all staff work in and ultimately to improve the experiences of BAME staff at Whittington Health and across the NHS.
Our board have now met with the National NHS WRES team to officially commence our participation. The programme will be divided up into 4 stages and will take around 6 months to complete.
In the first stage the team will be exploring the data which exists around where Whittington Health is right now and talking to leaders and staff , this will include interviews and focus groups.
The first event for staff, entitled "From bystander to ally" discussed the WRES indicators and the importance of white allies. It took place on Wednesday 8 July between 3.00 – 4.00pm.
The Workforce Race Equality Standard (WRES) was launched in 2015 to hold a mirror up to the NHS and spur action to close gaps in workplace inequalities between our black, Asian and Minority Ethnic (BAME) and white staff. The 2019 report shows that over the past 5 years advances have been made but real challenges still remain.
As

Siobhan Harrington, our
CEO made clear in her recent blogs to staff
, when it comes to achieving true equality we have more work to do here at Whittington Health.
We look forward to sharing the results of the programme as it develops.