Enhanced Care for Orthopaedic Surgery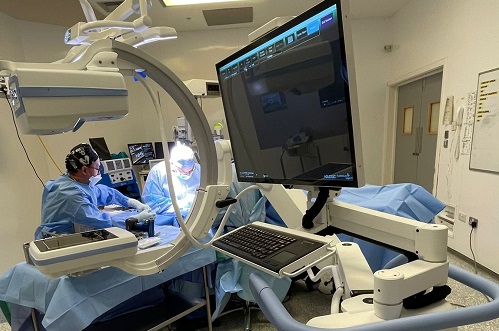 12 Nov 2021
We have installed new equipment to provide even better care for our orthopaedic surgery care
Full story
Despite the pressures we facing and the hard work we are doing to treat those waiting for care as quickly and safely as possible we are continuing to innovate and improve the care we provide.
This will enhance what we can offer patients in terms of cutting edge day case orthopaedic surgery.

We are now using a new "Mini C arm" that will be used to care for orthopaedic surgery patients. It will make surgery less invasive so patients recover faster because it gives surgeons more precise images to guide their work, it will also reduce x-ray exposure for staff & patients.
We are part of the North Central London Elective Orthopaedic Network which has been created to improve the care offered to patients. It is based on partnership working between hospital trusts and offers excellence in orthopaedic care, research and education.
You can find out more here
.