Whittington Health rated 'good' in national review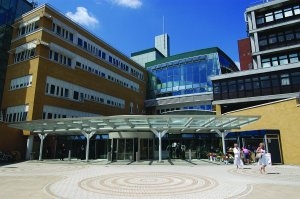 10 Mar 2016
Whittington Health has been rated 'good' in a national review of openness and transparency standards across NHS trusts in England
Full story
Whittington Health has been rated 'good' in a national review of openness and transparency standards across NHS trusts in England.
The Learning from Mistakes League, which was presented at the Global Patient Safety Summit, drew on NHS Staff Survey data as well as other reporting systems, to understand how well trusts reported and learned from mistakes.
Whittington Health was rated received a rating of 'good' and was ranked 78 out of 230 NHS Trusts overall.
Speaking about the results, Philippa Davies, Director of Nursing and Patient Experience at Whittington Health, said:
"This is an important step along the road in in our journey to making sure we are delivering the safest possible service to patients.
"It is important that when something goes wrong, our staff and patients feel confident that we will fully investigate and learn any lessons for the future."
This year's League shows that 18 organisations were rated as outstanding, 102 as good, 78 had significant concerns and 32 had a poor reporting culture.
You can find more information about the Learning from Mistakes League data and the Global Safety Summit
here.