Whittington Health Tribute to Dr Norman Parker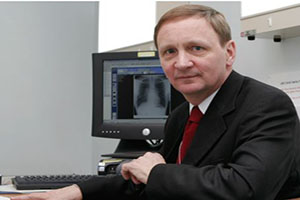 28 Apr 2016
Pictured: Dr Norman Parker
Full story
We are incredibly saddened to hear that Dr Norman Parker has passed away.
Dr Parker first worked at Whittington Health in 1970 as a hospital porter, and returned to Whittington Hospital on the completion of his medical training, and was appointed as a consultant in 1982 aged just 32.
He excelled as a haematologist and as a general physician. Dr Parker also made great contributions to under and postgraduate training, and revolutionised the holistic care of adults (and children) with Sickle Cell. He also started Saturday morning one stop clinics and was an utterly dependable and sensible Clinical then Medical Director for the Trust. He retired five years ago.
Speaking about his memories of Dr Parker, Dr Richard Jennings, our Medical Director, said: "I have my own very fond memories of Norman Parker, who was a wonderful doctor and a very caring man, who I think helped to really transform the lives of his patients. I have particular memories of how hugely supportive he was towards me and my acute medicine colleagues in the early days of the acute medicine service.