Whittington Health Annual Report published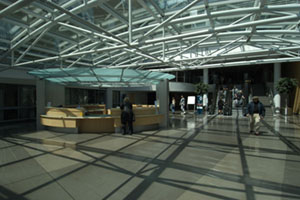 30 Aug 2016
Our latest annual report and accounts are now available to view
Full story
We are proud of the work our staff do to support over 500,000 people living across north London to live longer, healthier lives. Our annual report showcases our achievements, our plans for the future as well as our financial position, performance against national targets and key issues.
The highlights of our annual report will be discussed at our Annual General Meeting (AGM), which takes place on Wednesday 7 September between 5.30pm and 6.30pm in the UCL Undergraduate Theatre in our hospital.
Patients, staff and members of the community are invited to come along and join us to find out more.
Steve Hitchins, Chairman of Whittington Health NHS Trust, said: "This has been a very important year for Whittington Health and would like to encourage our staff, patients and the local community to come along and find out more about our achievements – including the results of our latest CQC inspection.

"Despite a challenging year which has seen increased demand for our services and increasing financial pressures, our staff have continued to deliver high quality care to patients. There is much we are determined to achieve in the year ahead and we are looking forward to being able to sharing our plans for the future with you."