Help us transform health & social care across north central London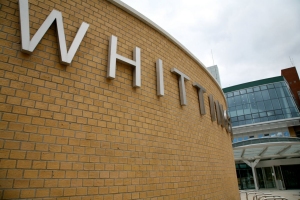 30 Nov 2016
North Central London Sustainability & Transformation Plan
Full story
The draft North Central London (NCL) Sustainability and Transformation Plan (STP) which sets out plans for the future of health and social care across the five boroughs of Camden, Islington, Haringey, Barnet and Enfield has been published
here
. A summary of this document designed to support public engagement and feedback has also been published
here
.
The STP is a work in progress and we are keen to give patients, the public and staff the chance to have their say as we continue to develop the plan over the coming weeks and months.
Whittington Health is part of the North Central London area. On a scale never seen before, we have been working with the other local health and social care organisations to develop plans for how services should look over the next five years to best serve the nearly 1.5 million people who live in the area.
If you have any comments or suggestions then please email
nclstppmo@nhs.net
. We will update our website regularly with details of future engagement events.