When to use the Accident and Emergency department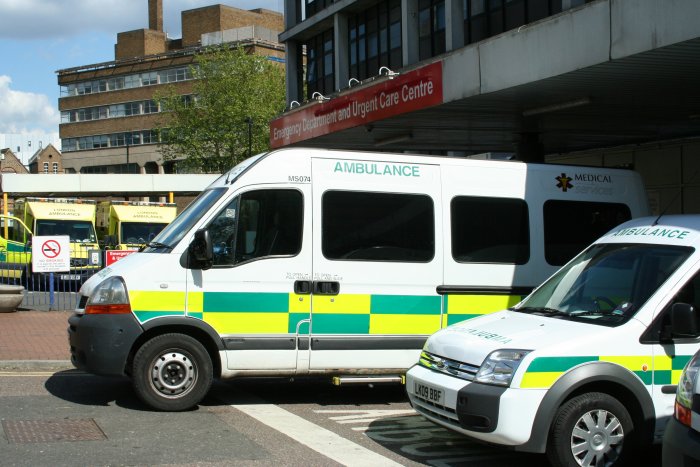 14 Dec 2016
During the winter months many people can feel unwell which can increase demand for certain NHS services
Full story
When to use the Accident and Emergency department
During the winter months many people can feel unwell which can increase demand for certain NHS services Ė particularly our Accident and Emergency (A&E) department which is seeing a record number of patients this winter.
This means that if you chose to come to A&E with a less serious or non-life threatening condition, you will face a much longer wait to receive care and treatment that could be provided more quickly through a walk in-centre, pharmacist or GP.
You can get better, faster treatment by choosing the right NHS service that will be more able to treat your symptoms.
Our A&E department is designed to treat patients with very serious and life threatening conditions, please consider this carefully before visiting.
Please only use our A&E in a genuine emergency so that we can make sure we are delivering care to those who need it most.

What other services can I use?
If you need medical help fast but itís not life threatening or youíre not sure where to go, there are a number of NHS services available including; GPs, pharmacists, a walk-in centre NHS 111.

NHS 111
NHS 111 is a free telephone service that will assess you and direct you to the best placed service in your area. NHS 111 is available 24 hours a day, 365 days a year, and calls are free from landlines and mobile phones.

Pharmacist
Pharmacists can give you free, expert advice about over-the-counter medicines that can help with lots of common conditions like diarrhoea, a runny nose, coughs or headaches, without the need for an appointment.
GP
Your GP can help if you have a persistent illness or injury. You can find your nearest GP practice
here
.

Urgent care and walk-in centres
Local urgent care centres and walk-in centres provide fast medical treatment and advice for patients with injuries which are urgent but do not need a visit to A&E. These centres are set up to treat broken bones, sprains, minor burns and other illnesses without the need for an appointment. You can find your nearest centre here.
For more advice on staying well through the winter months, please visit https://www.nhs.uk/staywell