Cardiovascular medicine department wins Customer Service Excellence award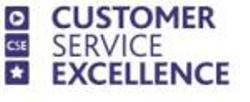 Whittington Health's cardiovascular medicine department has been awarded a Customer Service Excellence award for their "deep understanding and commitment to Customer Service Excellence."

The Customer Service Excellence award was developed by the Government to offer services a practical tool for driving customer-focused change within their organisation. To achieve the necessary standard, the service had to undergo an assessment of their delivery, timeliness, information, professionalism and staff attitude.

The areas of good practice highlighted in the 2011 report include:


The whole process of developing a new vision, goals, policy framework and guidelines for the integrate health and community provision across Haringey and Islington is extremely impressive


The heart failure guidance highlighted in the last assessment report has now been used as the basis for national quality standards.


The initiative using Whittington Health Governors to conduct telephone surveys of the customer experience is an interesting development


A community staff member has been appointed to provide possible customer focus developments in the area of the integrated service


Satisfaction surveys now include relatives of patients as a separate significant customer group


The recent introduction of staff excellence awards is to be applauded


Whittington Health have recognised the importance of patient contact through their work to develop a communication policy as part of the suite of actions being currently introduced.


The anticoagulant self assessment programme continues to mark its success through further expansion.

For more information on the Customer Service Excellence standard, visit the website: http://www.customerserviceexcellence.uk.com.
Page last updated: 06 Jul 2011