Rheumatology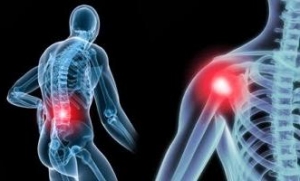 Main Address
Rheumatology
Clinic 3D
Whittington Health
Magdala Avenue
London
N19 5NF
020 7288 5259
Our rheumatology service cares for people with:

Inflammatory and degenerative joint disease
Auto-inflammatory connective tissue problems
Metabolic bone disorders
Our team of consultants, registrars and a specialist nurse care for adults in outpatient clinics at The Whittington Hospital. We also see hospital inpatients and urgent referrals from GPs and the emergency department.
New patients with symptoms of joint inflammation (redness, warmth and swelling) can benefit from our fast access early arthritis clinic. If appropriate, your GP will refer you directly to this clinic for urgent assessment.

Specialist nurse
Our specialist nurse provides education, advice (including over the phone) and follow-up monitoring for patients who are being treated with disease modifying or biologic medication.

Blood tests
Our dedicated clinic phlebotomist will do your blood tests without the need for another appointment.

Extended scope practitioners
Specially trained physiotherapists, known as 'extended scope practitioners', can investigate and treat certain musculoskeletal symptoms in hospital and in clinics set up in the community. They provide assessment, physiotherapy advice and give joint and soft tissue injections.
Depending on your condition, your extended scope practitioner may refer you to our rheumatology service (or to another service at the hospital) for further investigations and treatment.

Transitional care for young people
We work closely with the paediatrics service to provide continuous care for young people approaching 18 years of age, whose care is moving to our adult rheumatology service.
During your final year of treatment in paediatrics, our paediatric and adult consultants will see you in clinic together to make sure you always see a familiar face.
Please visit the Whittington 
Musculoskeletal Services
web page for more help on managing your pain which includes videos and leaflets.
Useful resources
Lead manager
Dr Ihuoma Wamuo, consultant rheumatologist
Further Information
Patients
Patients being treated by us and receiving disease modifying or biologic therapy can contact
020 7288 5257
to speak to our specialist nurse.
GPs and healthcare professionals
GPs and healthcare professionals seeking urgent referrals, reviews and advice can phone
020 7288 3070
and ask for
bleep 3088
to speak to a rheumatology specialist registrar.
GPs and healthcare professionals can phone
020 7288 5259
about patients being treated by us and leave a message for a call-back from one of our clinicians.
We accept referrals from GPs by post, fax or through the NHS e-Referral Service. For urgent referrals phone
020 7288 3070
and ask for
bleep 3088
to speak to a rheumatology specialist registrar.