Camden and Islington Diabetic Eye Screening Service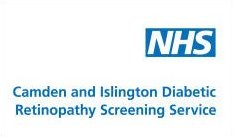 The National Screening Committee (NSC) is implementing a national screening programme for diabetic retinopathy as part of the NSF for Diabetes Delivery Strategy. The NSC targets are:
By 2006, a minimum of 80% of people with diabetes to be offered screening for the early detection (and treatment if needed) of diabetic retinopathy as part of a systematic programme that meets national standards, rising to 100% coverage of those at risk by 2007.
Screening should be carried out by digital retinal photography.
Detailed description of the NSC requirements can be accessed on www.diabeticretinopathy.org.uk.

This service is available to all patients with diabetes registered with GP practices within Camden and Islington PCTs.

Patients who are currently under the care of a medical retinal hospital clinic will not be called for annual screening unless specifically required by the GP.

General Enquiries
Please contact Jean Jones, Maria Christofi or Gurmesh Lohia on 020 7288 3173