Cardiac Rehabilitation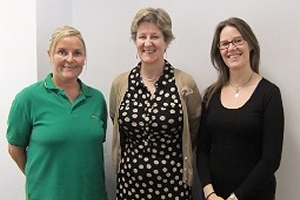 Main Address
Whittington Hospital
Magdala Avenue
London
N19 5NF
020 7288 5649 or 020 7288 5943
As patients recover from cardiovascular problems, be that a heart attack, cardiac surgery, angioplasty or a new presentation with heart failure, we offer cardiac rehabilitation programmes designed to help all patients return to normal and improved levels of activity, as well as encouraging lifestyle changes which improve long term wellbeing. The rehabilitation also offers a safe forum in which uncertainties can be discussed and questions answered.
Rehabilitation begins in hospital, but we have designed the later phases of our programmes to be based in the community and around patients needs as much as possible.
Due to the COVID-19 pandemic we have had to redesign our service and isnít quite back to what we were doing pre-pandemic. However, this has also allowed us to include more 1-2-1 advice where needed. Weíre currently running a mixture of telephone and face to face assessments, with follow on telephone and video calls plus some face-to-face exercise classes as well (limited space available).
If you have any questions please contact us for more information.
Monday to Friday
9am to 5pm