Cardiology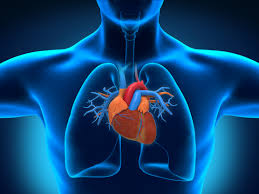 Main Address
Clinic 3A
Level 3 Outpatients Department
Whittington Hospital
Magdala Avenue
London
N19 5NF
020 7288 3703
The Clinical and Academic Department of Cardiovascular Medicine aims to improve the health of people with known or suspected disorders of the heart and blood vessels. Our team of experienced and dedicated staff give a high standard of healthcare in a friendly and professional manner. The department passionately supports the prevention of heart disease through the adoption of a healthy lifestyle.
We deliver our services in the Whittington Hospital as well as in GP Practices, Sobell Centre and Community Pharmacies.
In July 2009 the department was awarded a Customer Service Excellence award, which is given to public bodies in recognition of their customer service and quality improvement† and good public service. We are required to undertake an annual CSE health check to maintain this award.
For more information on the Customer Service Excellence award,
click here
.
Range of services
General cardiology clinics are held by each consultant together with
rapid access
chest pain clinic
heart failure clinic c
cardiac rehabilitation service
A range of cardiology tests are carried out within the department.
Further Information
Secretary details: 020 7288 5290 or 020 7288 5292
Mobiles reached via switchboard
Nurse Specialists
Phillipa Vassel-Wright 020 7288 5988 or bleep 3149
Sharon Robinson 020 7288 5649 or bleep 3071
Michelle Smith 020 7288 5978 or bleep 3152
†
†
Monday - Friday
8:30 am - 4:30 pm