Our estate strategy - help us achieve our vision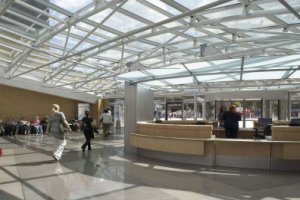 27 Jan 2016
We have a clear vision for our estate – to support excellent healthcare with high quality, patient focussed environments. To help us achieve this vision we have been asking patients, staff and the local community to tell us what they think about our estate and how we can make it better.
Full story
These views have helped to shape our new estate strategy which sets out our plan to make sure we have the right facilities in place to deliver our services.
We want to transform the way our estate delivers care to our patients – ensuring it is well used to deliver a consistent and excellent environment in a way that we can afford. Our five year strategy (2016-21) sets out our ambition for the future and provides a framework for future consultations on how we will develop and protect our services together.
At our public board meeting on Wednesday 3 February the strategy will be presented for further discussion.
You can read a summary of the strategy being presented
here
and a full copy of the strategy being presented to the board
here
. Public and staff are welcome to attend this meeting to find out more.
By April 2016 our Board will have agreed which elements of the strategy we would like to explore more fully. We are committed to open consultation with our local community about any key changes we propose. We want as many local people and service users to get involved in helping us to shape and deliver services we are proud of.
We will be publishing details of our future plans and consultations on our website and you can also register your interest in receiving future communications by contacting:
communications.whitthealth@nhs.net