Whittington Health to Help Hackney Quit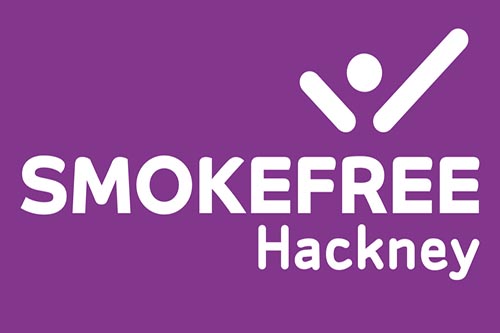 18 Sep 2018
Whittington Health NHS Trust has begun providing stop smoking services to the people of Hackney, helping them to quit tobacco and to live healthier, longer lives.

Full story
Smokers in Hackney will receive renewed support to quit thanks to a new three year agreement between the London Borough of Hackney and Whittington Health.
Approximately 29.6% of adults in Hackney and the City Smoke, significantly above the national and London averages. Around 20% of all the deaths in Hackney and the City of London are caused by smoking, meaning that at present around 200 people a year may die prematurely as a result of the habit. The cost of health and social care services from smoking in Hackney alone totals over £14million annually.
To date, only around 7% of smokers in the borough have used the Stop Smoking Service even though figures show that you are four times more likely to quit with NHS support.
To drive up the number of people who seek help to break the habit, Whittington Health will coordinate the stop smoking service for Hackney, working with the GP Confederation and its 9 GP hubs, nearly 50 pharmacies, and a comprehensive community service. It will also increase the number of stop smoking clinics from 6 over 5 days a week to 7 across 6 days.
Whittington Health will also work closely with Homerton University Hospitals NHS Foundation Trust and East London NHS Foundation Trust to train their staff and identify patients who would benefit from the service.
Speaking at an event to launch the new agreement help on 13 September, CEO of Whittington Health NHS Trust, Siobhan Harrison said: "Whittington Health has over 10 years' experience delivering smoking cessation services in other boroughs as well as in the hospital. As an Integrated Care Organisation we have first-hand experience of delivering many community services. That has taught us that successful community inclusion yields stronger partnerships and ultimately better outcomes for patients so I am delighted that we have built such a broad alliance of NHS, pharmacy and community to help us.
There's some hard work ahead of us but our passion for helping improve people's health is what drives us and I look forward to much success in helping local people in Hackney live longer, healthier lives."
In a further sign of Hackney's commitment to go smoke free the Homerton and the East London Foundation Trusts - will sign the 'NHS Smokefree Pledge' together with the City and Hackney CCG and the GP Confederation. This Pledge is a statement of intent and is a way of publically communicating to staff, patients and the wider community the commitments being made to tackle smoking. Whittington Health had already signed this important pledge so we're thrilled to see our local partners doing the same. It's one more step that helps showcase and strengthen our shared vision and goals.