Global STOP the Pressure Campaign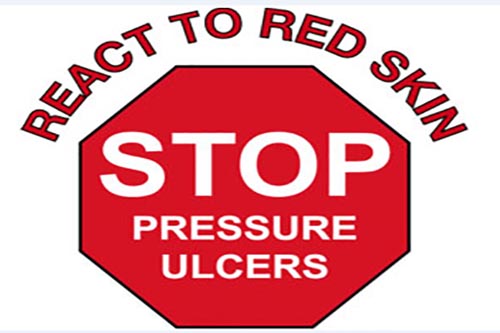 07 Nov 2018
Thursday (15 November 2018) is World Wide Pressure Injury Prevention Day and everyone is invited to join us between 11am and 3pm to find out more.
Full story
Our Tissue Viability Team would like to invite everyone to come along to the Level 1 and Level 4 atriums in the Whittington Hospital on Thursday 15 November between 11am and 3pm. There will be information available regarding categorisation of Pressure Ulcers, information on reporting and Carers information packs. Also stalls on prevention priorities as well as quizzes, prizes and food tasting.

The event is open to everyone but will be especially useful to anyone who has a caring responsibility, works in or manages a care home, works as a care worker or another setting where people are likely to be at risk of pressure damage so please do come along.

Have you ever noticed that sitting in the same position can get uncomfortable over time? Thatís your cue to change positions. But if youíre unable to move or adjust, constant pressure is put on your skin, which restricts blood flow. Without adequate blood flow, the skin and tissue beneath the skin can die and wounds called pressure ulcers can form.
Did you know that anyone can get a pressure ulcer (or a bed sore)? They can happen any time and very quickly.
You can find more information about pressure ulcers, useful links, a guide for carers and details about how to contact our Tissue Viability Team by
clicking here
.
]