Tissue Viability Service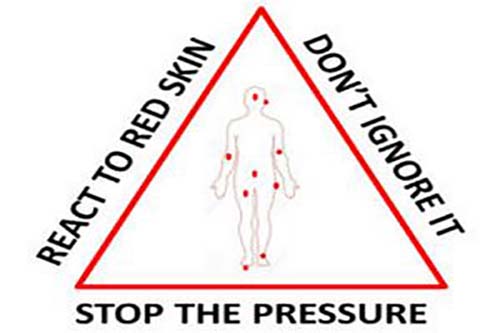 Main Address
River Place Health Centre
Essex road
London N1 2DE

Secondary Care Tissue Viability
Whittington Hospital
Magdala Avenue
N19 5NF
Community service:
020 3316 8393
Whittington Hospital:
020 7288 3369
TISSUE VIABILITY SERVICE
The Tissue Viability Service (TVS) is a specialist service staffed by a team of specialist nurses across Whittington Health.
Objectives
Tissue Viability Service aim is to:
Provide specialist advice and support to health care professionals on the management of patients with, or who are 'at risk' of developing chronic wounds such as pressure ulcers.
Provide advice on the management of patients who have developed leg ulcers and other types of wounds that are difficult to heal.
Advise on the appropriate use of advanced wound care technologies.
Reduce and prevent secondary care admissions by early intervention and management of infections.
Work closely with the multidisciplinary team in the management of diabetic foot.
Develop information and guidance for health professional, patients, carer's on wound healing and prevention of pressure ulcers.
Client Groups
Tissue Viability Service is provided to:
Patients who live or have a GP in Islington/ Haringey including care homes, Islington Social Care Trust (Mental Health); or
Who are admitted to Whittington Hospital.
Monday to Friday (excluding bank holidays)
9am to 5pm
Referrals are accepted from any health professional and social care agent for patients aged 18 years or over that are within the community and any ages within Whittington Hospital.

To refer to the Tissue Viability Service, please complete the relevant forms listed below and return  to the e-mail address on the form.
For Whittington hospital referrals, please  complete the referral form on Anglia ICE. We are unable to accept self-referral from patients.
Prior to referral to the service, it is expected that a holistic and wound assessment are completed and standard care implemented. If the wound does not make the expected progress then refer:
Community
After 4 weeks of standard care
Support with leg ulcer management within the practice setting
All patients with Category (grade) 3 or 4 or ungradable pressure ulcers
Hospital
Non healing complex wounds
Acute, traumatic injuries
All patients with Category (grade) 3 or 4 or ungradable pressure ulcers
Waiting times
Community
Patients who have Category 3 or 4 or ungradable pressure ulcers will be seen within 3 working days.
All other referrals will be prioritised and seen within 6 weeks.
Hospital
Patients will be seen according to clinical need, with the aim to see all appropriate in patient referrals within 72 hours.
Priority will be given to Category 3, 4 or ungradable pressure ulcers.