Sign up for the Asics London 10k 2019 for Whittington Health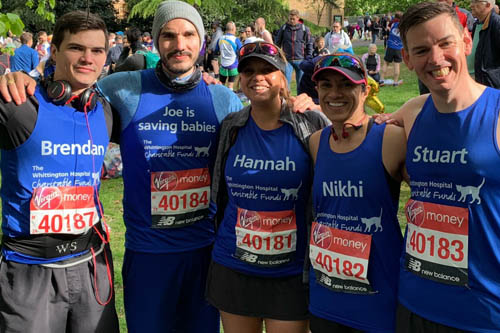 22 May 2019
Support your local NHS by running 10k for our charity
Full story
Join our team of Whittington runners who are taking part in this yearís Asics London 10k to raise money for Whittington Hospital Charitable Funds. This great fun run route takes in some of the capitalís most famous and iconic sights and finishes outside Downing Street! Staff and non-staff alike are more than welcome to sign up!

As a runner, you are free to choose which part of the hospital you would like to raise money for Ė or if you canít decide, raise money for our General Purpose Fund!

The event takes place on Sunday 21 July. Runners are required to set up a fundraising page with a minimum target of £200. You can fundraise either individually, or as a group. Each place costs just £20 and you get a branded and personalised running vest from us!

If you are interested taking part, please contact the Fundraising Department at fundraising.whitthealth@nhs.net