Plans announced for significant improvement to our matenity and neonatal facitilies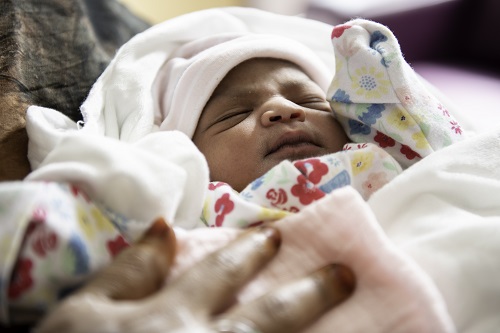 05 May 2022
Whittington Health NHS Trust has announced that it will shortly be submitting plans for significant refurbishment to its maternity and neonatal facilities.
Full story
We have announced that we will shortly be submitting plans for significant refurbishment to its maternity and neonatal facilities.
As part of celebrations for International Day of The Midwife, we are pleased to announce that we are submitting exciting plans for over £80 million of improvements, to be spent over several years, in the Kenwood Wing of Whittington Hospital.
The Kenwood wing, situated to the west of the Magdala Avenue hospital site, houses the maternity and neonatal facilities and requires a significant refurbishment to match the standard of service that Whittington Health staff provide. This opportunity will ensure the Trust has state-of-the-art facilities for families, new staff areas and an improved pastoral care centre.
This year's International Day of The Midwife theme is '100 Years of Progress', which is particularly poignant as the plans aim to keep some of the external features of the original building that make Whittington Hospital so special, while ensuring the inside space is updated.
The investment in these areas will result in modern and welcoming facilities for families, patients and our staff. It will result in families having access to ensuite rooms for their comfort and privacy. A bereavement space will also be created which will support the care given to families dealing with a sad loss. Work on phase 1 of our plans is expected to begin in Autumn 2022.

With over 3,600 Whittington babies born each year, it is important to make sure their entrance to the world is as welcoming as possible for them and their families. The initial designs have been created with input from midwives, nurses, doctors and other colleagues, as well as representatives from Maternity Voices Partnership, which includes patients.

The enhancements to the Trust's maternity care are not just coming in the future, they are starting today with the launch of a new Whittington Health Maternity App, in partnership with Essential Parent. The app brings prospective parents a maternity team in their pocket. It contains a wide range of expert-led, evidence-based written and video content that can be trusted. Content includes information about pregnancy and the health of babies, toddlers, children and teenagers. There is also a wealth of information on fertility and women's health.

During your pregnancy and until baby is one year old, parents will regularly receive useful content. As baby grows to become a toddler, child and teenager, or for your own fertility and health issues, you can browse through the Essential Parent library to find topics that might be of particular interest.

Whittington Health's Chief Executive Officer Siobhan Harrington said:
"There is no better time to announce our exciting plans for our maternity and neonatal buildings than International Day of The Midwife. These improvements will bring our buildings up to a standard that matches the excellent care that our staff already provide.
"I want to thank everyone, especially the staff who, as well as working extremely hard in facilities which need updating, have given their time and input to help develop these plans. These plans will mean that we can give the best start to our youngest patients and future local residents, supporting our mission to help them live longer healthier lives."