Montuschi Ward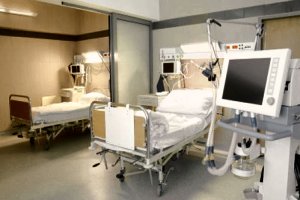 Montuschi specialises in the care of patients with heart problems.
The ward is divided in two categories: Coronary Care Unit (CCU), which is a four-bedded bay, and Montuschi, which is a 12-bedded bay. Coronary care unit beds are for patients that are admitted with heart attacks or conditions that are needed for close monitoring. Montuschi beds are for patients who have less acute conditions such as after heart surgery, angina or heart failure.

Visiting to our adult in-patient wards is to be booked by appointment only. Whilst we cannot return to our usual visiting guidelines, we hope that this will offer some comfort to both our patients and loved ones.
There is no change to visiting rules on our children's wards (two visitors only) or maternity (two birthing partners, one who accompanies to mum to the post-natal ward).
General Enquiries
Leo Gonzales - Ward Manager